High End in Wheels
since 1980
PRODUCTS
CHECK OUR NEW WHEELS
Everything about Aero designs at CMS
Hybrid and electric vehicles demand new ideas from wheel designers. As an original equipment supplier for leading automobile brands, CMS has carried out intensive research into solutions that achieve a perfect balance between effective weight and aerodynamics.
click!
19.05.2022
CMS C33 - Design hero in the anniversary year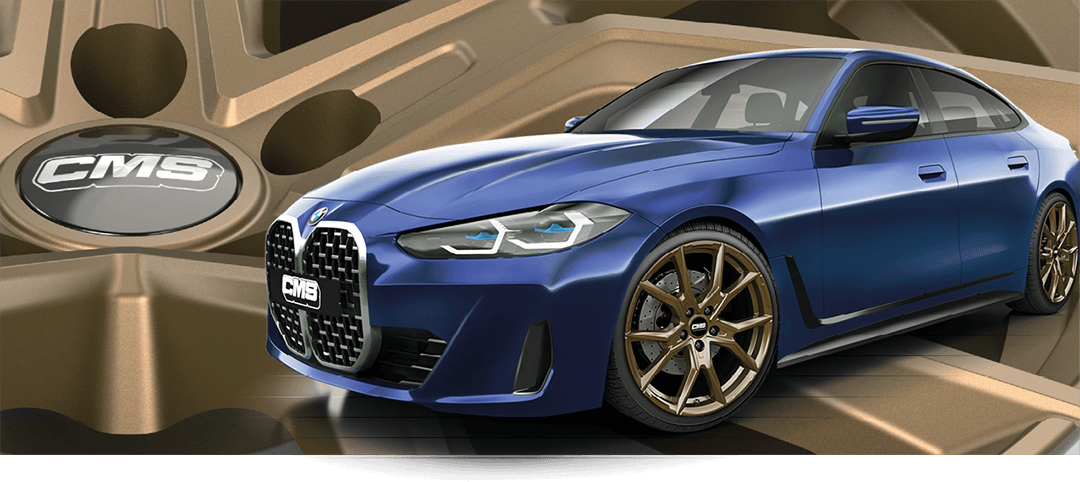 CMS Germany is turning 25 and is pleased to introduce a new design.
As a hero in the anniversary year, the Y-spoke wheel impressively demonstrates the attractiveness of the CMS wheel range!
Angeld spokes rotate in opposite directions and claw their way into a detailed rim flange - a wheel with licence to passion.

Both color variants are available in ⇨ size 8x19 with the following applications: 5/108, 5/112, 5/114.

Our Newsletter
Subscribe to our CMS newsletter with your email address and receive a monthly update about our aluminium wheels.
ABOUT US
All information about CMS
1980
1980 Start of production of light alloy wheels.
4000
4000 employees take care of the development, production and distribution of CMS wheels for the OE or aftermarket every day.
10
10 million alloy wheels are produced per year for the European automotive industry and aftermarket.
40
40 years of CMS experience in safety, quality and enjoyment of the car.
Aero Designs
CMS Aero - energy efficient designs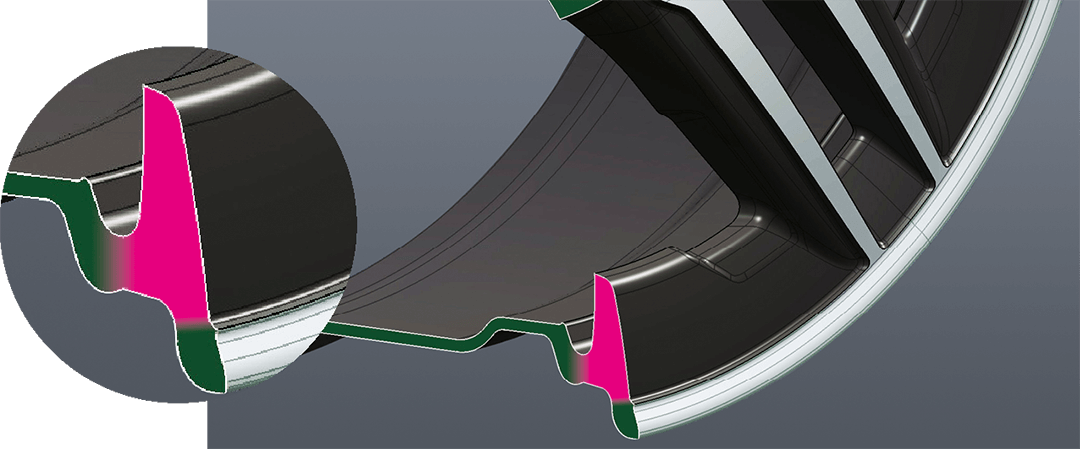 Hybrid and electric vehicles demand new ideas from wheel designers. As an original equipment manufacturer for leading automotive brands, CMS is intensively researching solutions that achieve a perfect balance between effective weight and aerodynamics.

For this purpose, the resulting wheels C29-Aero and C32-Aero were tested in comparison with a conventional double-spoke design by an independent commission of the Technical University of Dresden. The test was intended to illustrate driving at interurban and motorway speeds, so a speed range of 80 to 130 km/h was set in 10 km/h increments. In order to simulate the wind not only from the front but also from the side, the angle of the flow was varied between 0° and 25°.

The result confirms: The more closed a wheel is, the more clearly the drag coefficient decreases with increasing speed. Thus, the extra high rim shoulder of the C29-Aero achieves an improved CW-value of up to 5% compared to a conventional double-spoke design. On the almost fully closed C32, the CW-value is reduced by up to 16% and by 14% on average.

A result that can be built upon further...

⇨ Find all CMS Aero designs here: https://cms-wheels.com
Contact
Your contact to CMS