19.05.2022
CMS C33 - Design hero in the anniversary year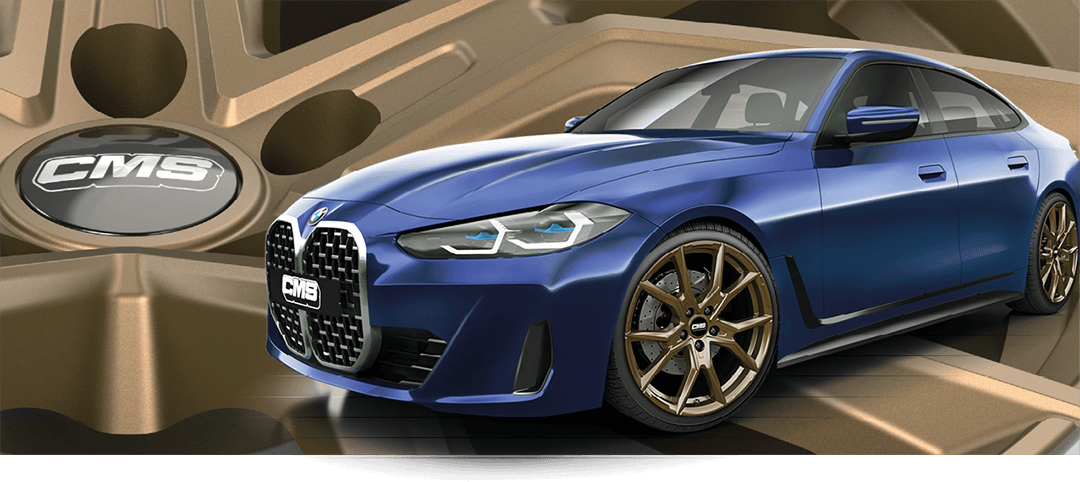 CMS Germany is turning 25 and is pleased to introduce a new design.
As a hero in the anniversary year, the Y-spoke wheel impressively demonstrates the attractiveness of the CMS wheel range!
Angeld spokes rotate in opposite directions and claw their way into a detailed rim flange - a wheel with licence to passion.

Both color variants are available in ⇨ size 8x19 with the following applications: 5/108, 5/112, 5/114.

Our Newsletter
Subscribe to our CMS newsletter with your email address and receive a monthly update about our aluminium wheels.
26.04.2022
CMS pimps small cars in red.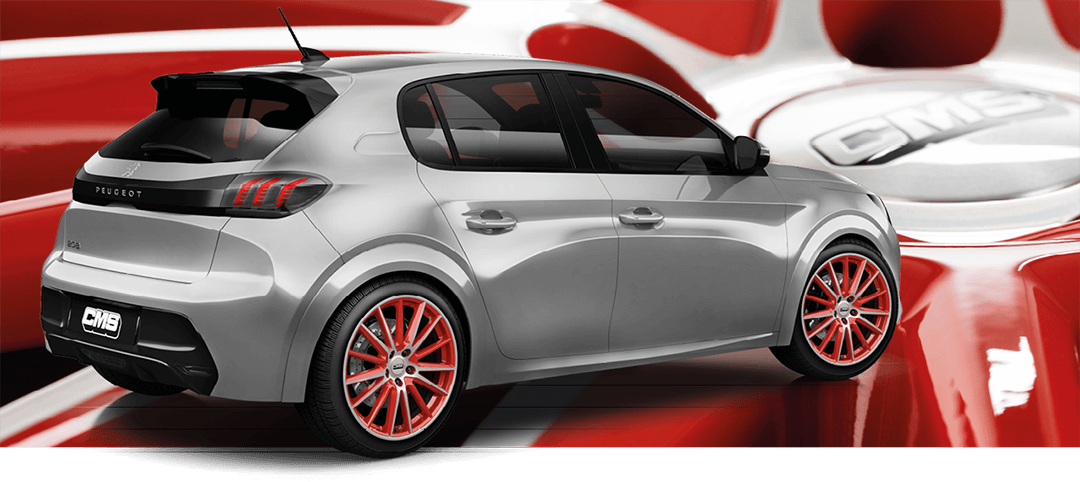 You want to turn your vehicle into an eye-catcher and are looking for wheels in 15" or 16"?

Then the red CMS C23 will lead you to success! With its 15 narrow accentuated spokes it looks cool right away!
And because of the wide range in all common pcds, you will find approvals for almost every vehicle. If you are not sure about red and it should be a different colour, you can choose between Diamond Black and Diamond Rim Black.

The CMS C23 in 15" and 16" is available in the colours shown above with the following applications:
⇨ 4x98, 4x100, 4x108, 5x100, 5x108, 5x112, 5x114
29.03.2022
CMS Aero Wheel Test with TU Dresden

CMS faces testing of its two new aero designs by the Institute of Automotive Engineering at TU-Dresden.
The aim of the project was to determine the aerodynamic properties of three wheels. A test method was developed to investigate these properties in the wind tunnel of the TU Dresden.

Three technically identical wheels with different designs was selected:
⇨ CMS C26 in 8x19" a 5 double-spoke wheel with conventional rim flange as a basis for comparison.
⇨ CMS C29-Aero in 8x19" with an approx. 2 inch wide aero lip
⇨ CMS C32-Aero in 8x19" as an almost fully closed design

The wheels were tested with Nexen tyres NFera Sport 235/35R19.

The test is intended to represent driving at intercity and motorway speeds, so a speed range of 80 to 130 km/h in 10 km/h increments was set. To simulate the wind not only from the front but also from the side, the angle of the flow is varied between 0° and 25° in 5° steps.

Result:
At the beginning, the rotation increases the drag coefficient due to the additional turbulence caused by the spinning wheel. However, the drag coefficient decreases significantly with increasing speed; especially with the C32 whose geometry creates a closed surface when rotating. Here, a reduction in drag of up to 16 % (average of 12.5 %) is achieved. The C29 Aero achieved a reduction in drag of up to 5% solely due to the 2 inch wide aero lip.

We would like to thank the team of the Technical University of Dresden and Nexen Tire for providing the tyres.
25.02.2022
CMS wheel catalogue - 25 years aftermarket in Europe

These days the new CMS Printouts 2022 will be ready.
In the "Download" section you can already take a look or download the new catalogue and design brochure.

On the occasion of the anniversary - 25 years of CMS Aftermarket in Europe - CMS proudly presents its design hero C33! In addition, you will find new trend colour variants and impressive information about the success story of the CMS Group.

CMS Highlights 2022:
CMS C33: the CMS anniversary wheel in diamond black gloss and brand new: in bronze
CMS C31: the muscle-bound hero for heavy duties
CMS C30: a CMS bestseller in a brand new colour: Diamond Black Copper
27.01.2022
CMS Germany celebrates anniversary!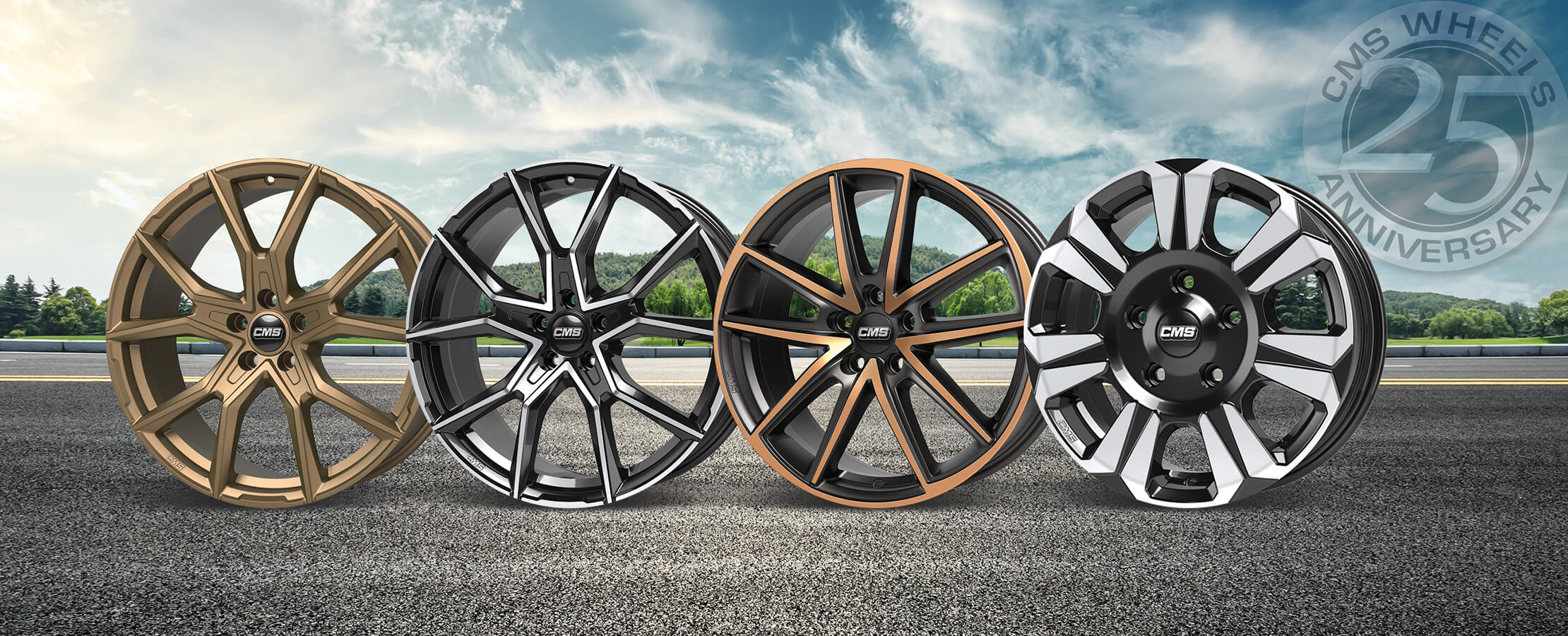 Founded out of passion and successfully continued managing with this passion, CMS Germany is one of the most important wheel manufacturers in the European aftermarket. Supported and supplied by a
25.11.2021
Heavy Duty Vehicles in Focus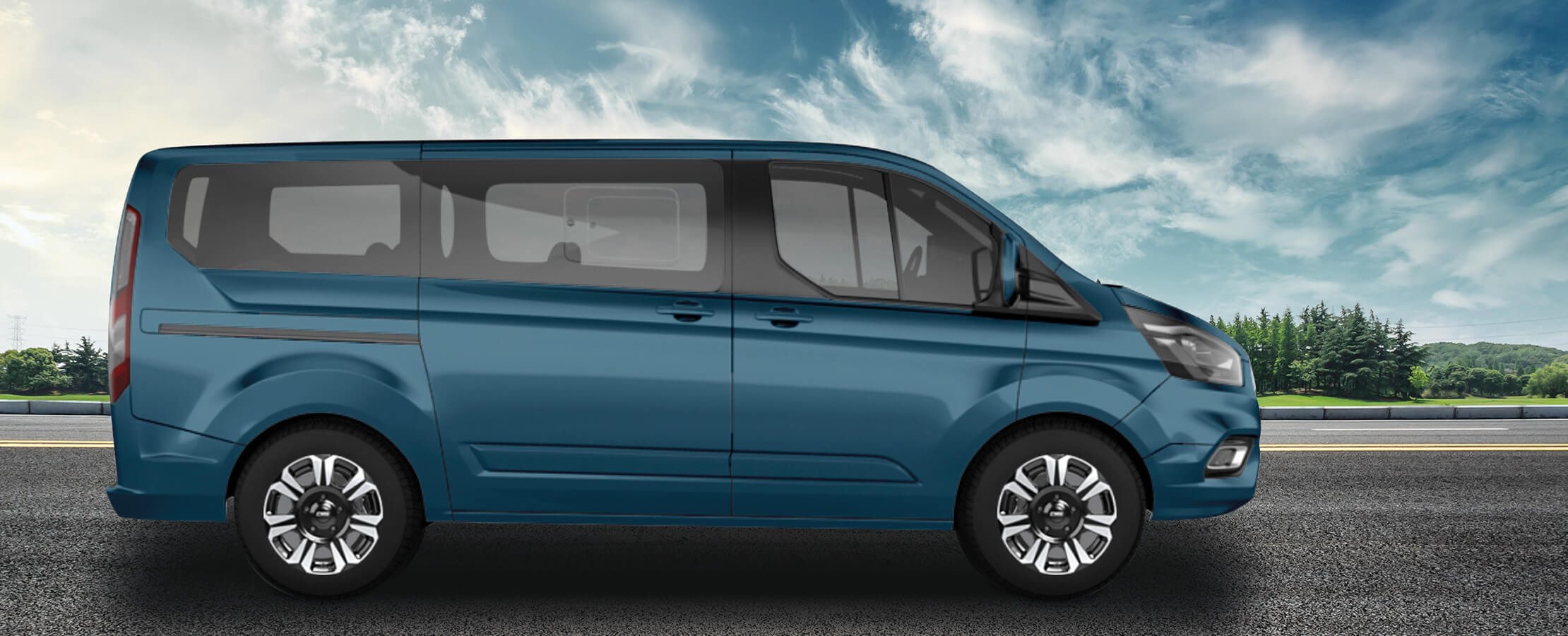 Heavy duty vehicles are no longer a purely functional matter. Camping vehicles, minibuses for families or refined delivery vehicles are statement!

CMS now serves these attractive "Heavy Duty Cars" with the new design C31. A wheel look that reminds of superheroes with its distinctive elements and promises safety when handling up to 2.3 tons axle load. The wheel has the size 6.5x16 and is offered with the following applications:
5x114 / 5x118 / 5x120 / 5x130 / 5x160 / 6x130.

You can find the wheel in our configurator.
26.10.2021
Cool wheels for hot cars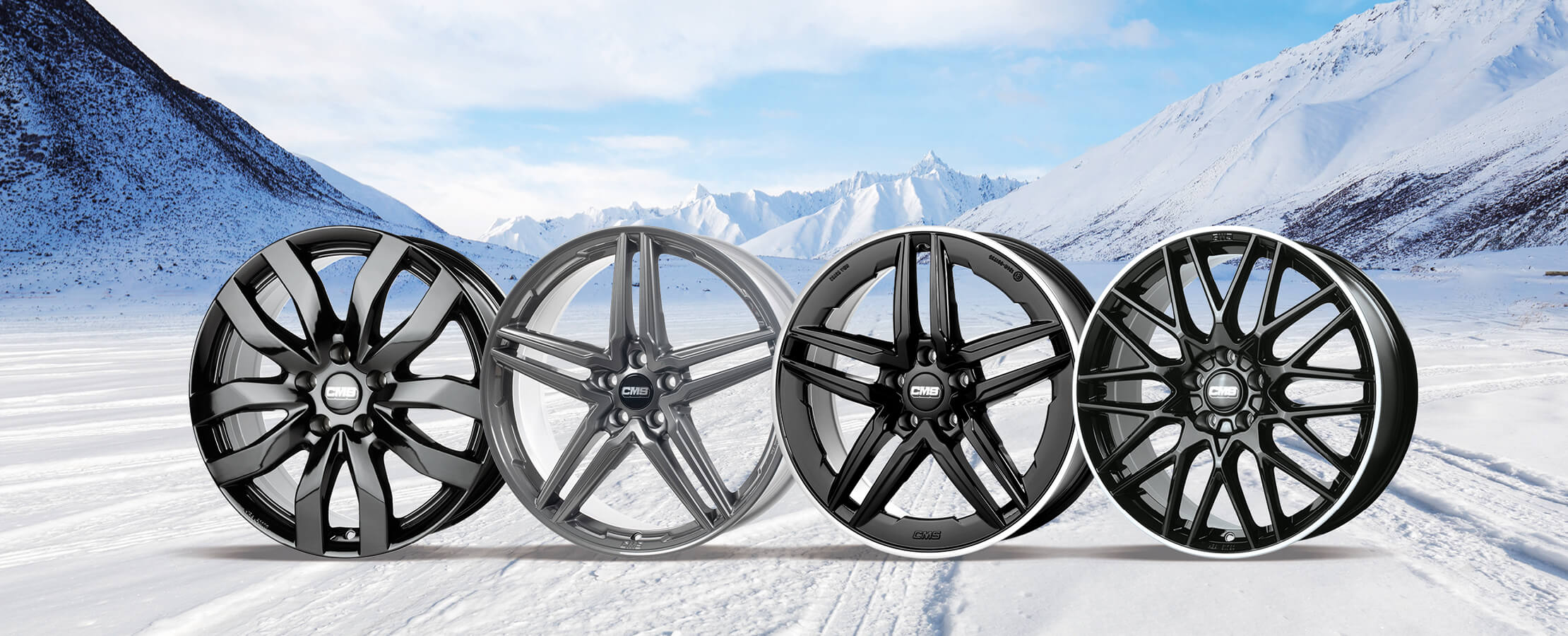 Are you still urgently looking for wheels or approvals according specific vehicles?
Then take a look at the CMS configurator - there is a lot new!
Below you can find a few examples with operating permit where no registration is necessary.

| Brand | Model | Design | Size | Tires |
| --- | --- | --- | --- | --- |
| Hyundai | Tuxon NX4e | C29 | 8.5x20" | 235/45 R20 |
| MB | EQA 250 | C22 | 7.5x18" | 235/55 R18 |
| MB | V-Klasse/Vito | C29 | 8.0x18" | 245/45 R18 |
| Skoda | Enyaq 80 | C29-Aero* | 8.0x19" | VA 235/55 R19; HA 255/50 R19 |
| VW | id.4 | C25 | 8.5x20" | VA 235/50 R20; HA 255/45 R20 |
| VW | id.4 | C29-Aero* | 8.0x19" | VA 235/55 R19; HA 255/50 R19 |
| VW | T5/T6/T6.1 | C29 | 8.0x18" | Tyre size see ABE |
*available beginning of November
28.09.2021
CMS – We Are Ready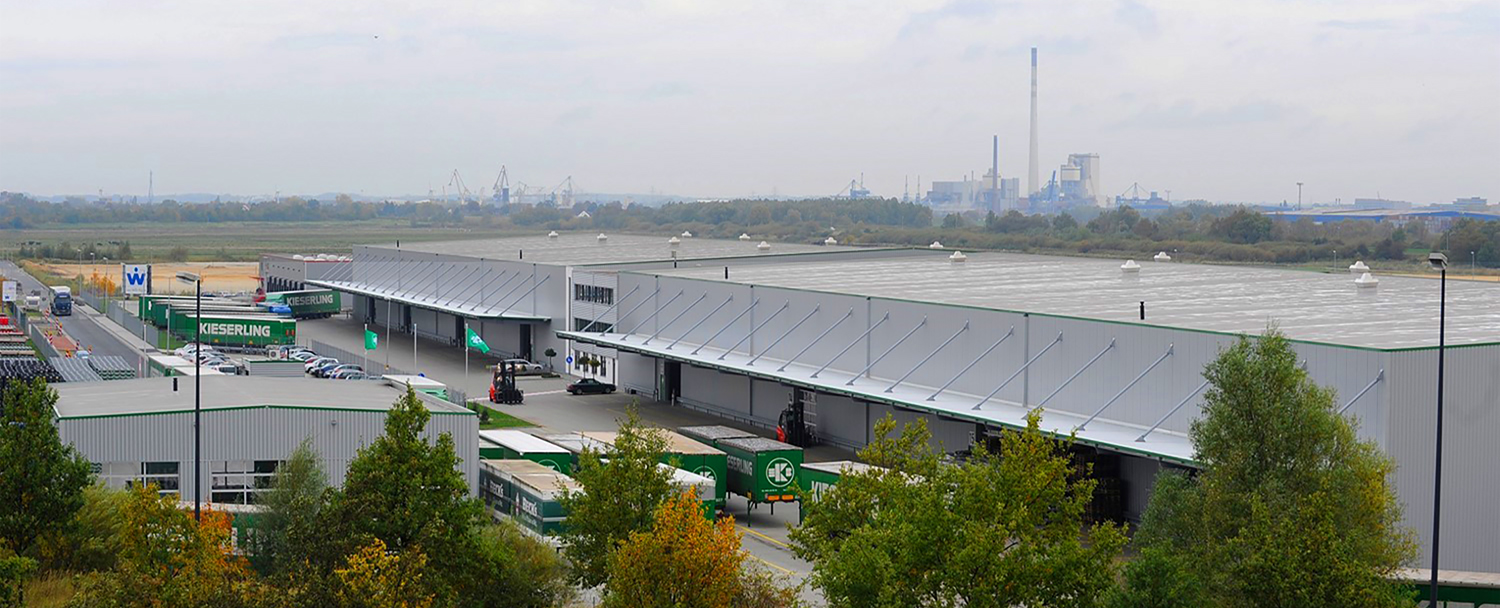 The CMS team is looking forward to the coming winter season. So much has been changed.
With the aim of optimising the delivery service, the main focus in 2021 was on improving the logistics processes:

⇨ Optimising the transmission of live stocks
⇨ Automatic routing of orders up to the commission
⇨ Increasing storage capacity to 150,000 wheels at the Bremen logistics centre plus 50,000 wheels available on an ongoing basis at the production sites.
⇨ Investment of € 100,000 in digitalisation at the Bremen location.

We strengthen our customers with new cutting-edge designs and a motivated team.
27.08.2021
CMS AERO tuning for electric and PHEV vehicles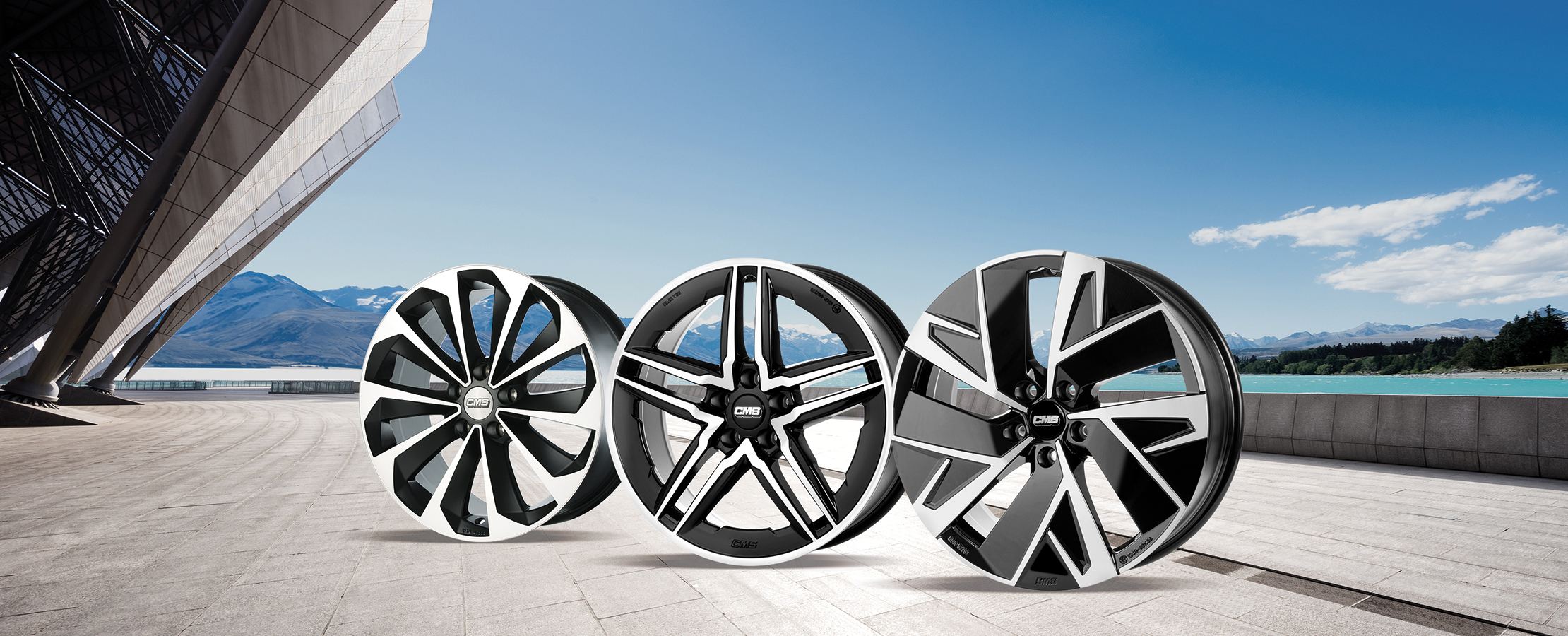 With three different aero designs, CMS presents itself directly at the point of sale for electric and PHEV vehicles; Suitable for winter use in all color variants and with many brand new approvals. Immediately available: CMS C32 Aero and CMS C21 Aero; from October: CMS C29 Aero.

⇨ The CMS C32 Aero, a fully closed design in 7.5x19 that is typical for electric vehicles, can be mounted on Ford Kuga PHEV, Hyundai Kona elektric, Kia e-Niro, VW GolfVIII PHEV, VW ID.3 and many others without any restrictions.

⇨ The CMS C21 Aero - a design for two worlds - scores, because of its construction in the wind tunnel to reduce air turbulence and because of many approvals for all the latest innovations of the car industry.

⇨ The CMS C29 Aero guarantees full driving pleasure and hits the time spirit with its wide aero lip and its energy efficiency in vehicles with plug-in hybrids.

20.07.2021
CMS C28 - a wheel with charisma.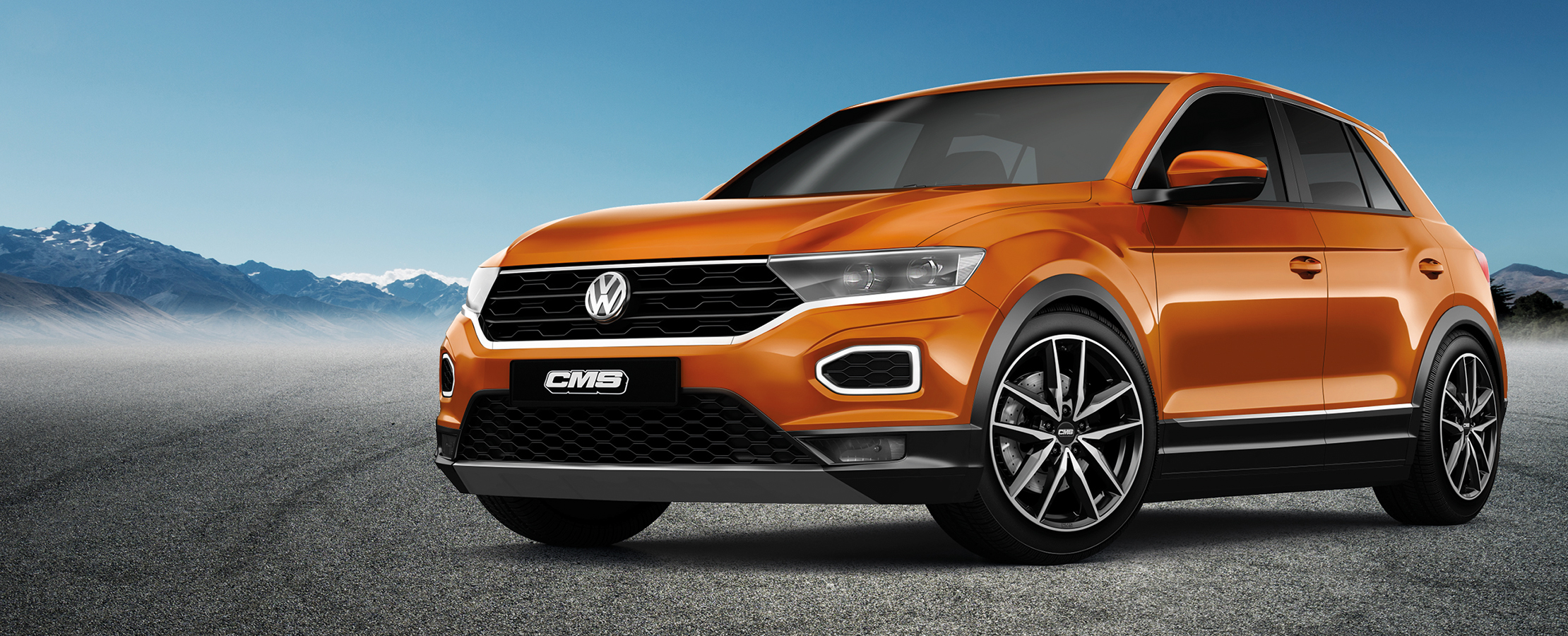 With its discreetly asymmetrical spoke line, the CMS C28 looks snappy but not aggressive, sporty yet gallant and truly ingenious. In any case, state of the art!
Whether in diamond black gloss or racing silver: With the CMS C28 you make the right decision for your vehicle in a stylish and relaxed way.

Both color versions are suitable for winter use and available in the following applications:
7.0x17": 5/100, 5/108, 5/112, 5/114
7.5x18": 5/100, 5/108, 5/112, 5/114
7.5x19": 5/100, 5/108, 5/112, 5/114

• C28-SR: ⇨ https://cmswheels.de
• C28-DB: ⇨ https://cmswheels.de
30.06.2021
CMS-C29: Trendy all-season design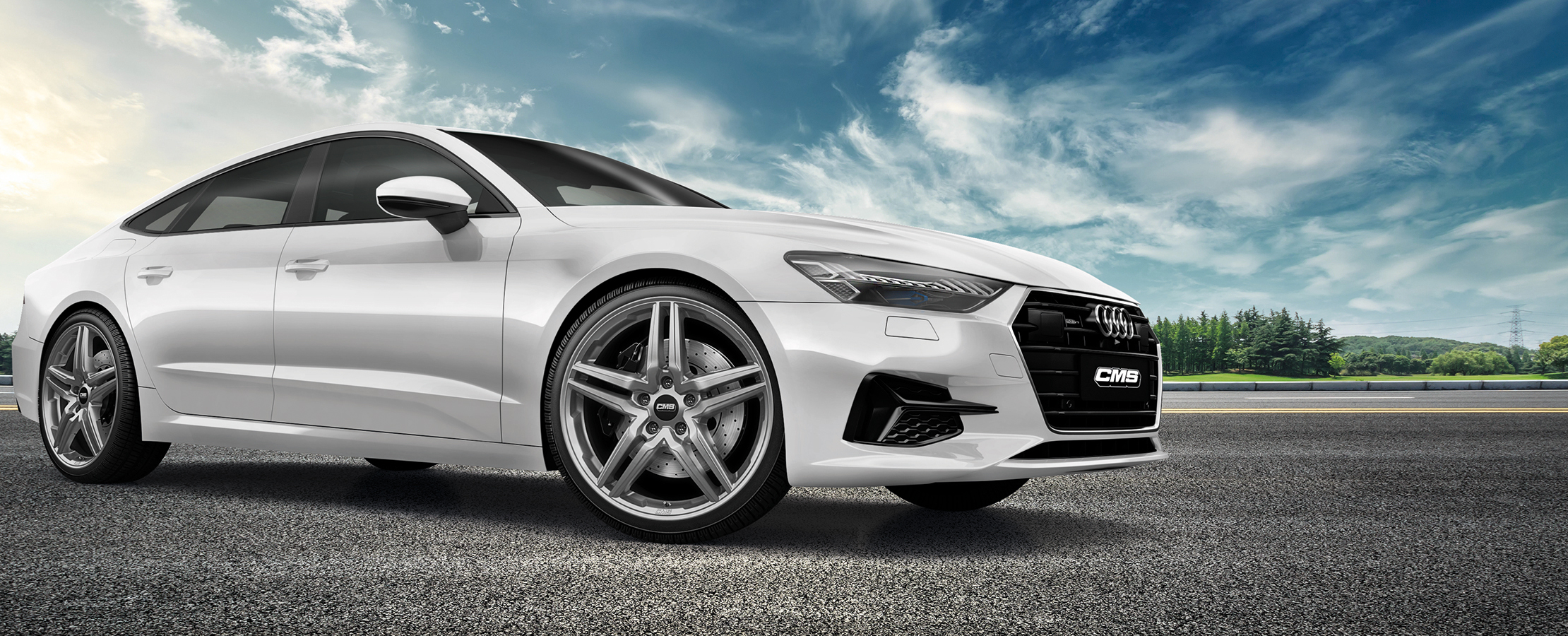 With the trendy all-season design CMS-C29, car-minded thoughts are already drifting to winter?! The new attractive colour versions, Titanium Gloss and Diamond Rim Black Gloss - of course suitable for winter use- encourage them to do so. The third colour version in Diamond Black Gloss shines best in the summer sun.

Trendy wheel and tyre combinations in 17", 18" and 20" with approvals for the latest vehicles inspire both in summer and in anticipation of winter.

Click into our configurator and design your car according to your fancy!

• C29-GG: ⇨ https://cmswheels.de
• C29-DRB: ⇨ https://cmswheels.de
• C29-DB: ⇨ https://cmswheels.de
27.05.2021
News from CMS C23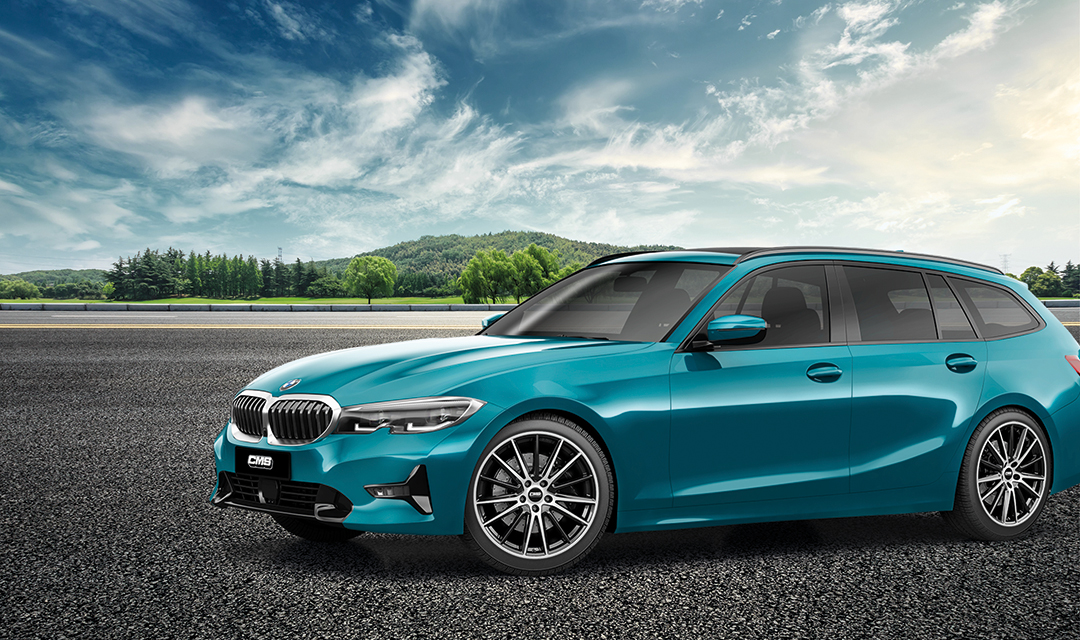 29.04.2021
CMS C32 Aero - the 1st choice for cars with electric or hybrid drive!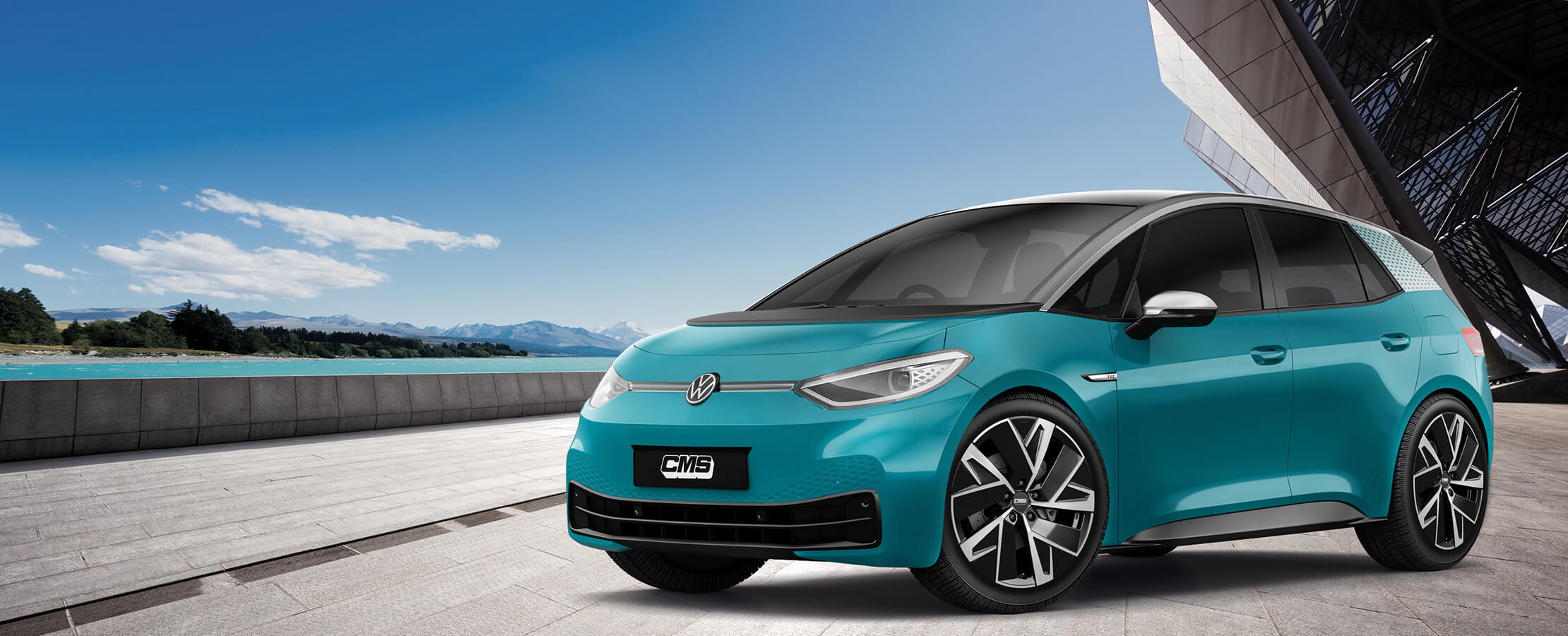 In the trendy aero look, the new design guarantees the reduction of air turbulence and has excellent values in terms of recuperation i.e. energy recovery in braking mode. The almost completely closed C32 Aero inspires with its snappy yet aesthetic lines and never appears too massive.
That is why CMS also offers design lovers with conventionally powered vehicles, to the usual extent, the compatible ABE approvals.

The C32 Aero in Diamond Black is available from mid-May in the following applications:
7.5 x 19" - LK 5x108 / 5x112 / 5x114

⇨ https://cmswheels.de
Contact
Your contact to CMS