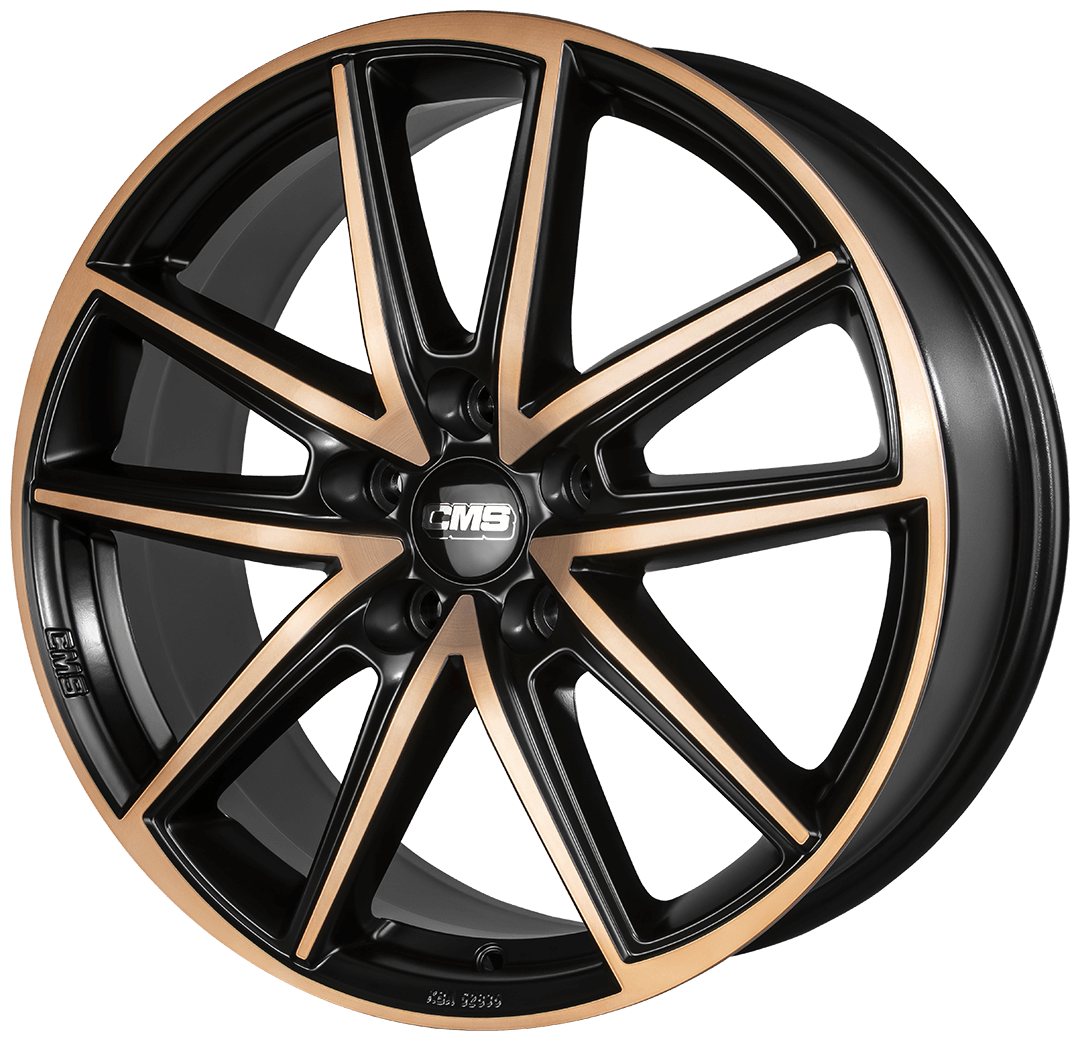 Color
DIAMOND BLACK COPPER
Sizes
7.0x17; 7.5x18; 8.0x18; 7.5x19
Add. Information
Polished wheel with colored clear coat finishECE, suitable for winter use
At first glance, the five double spokes appear puristic. But the most exciting detail of this aluminum innovation is revealed on the rim flange: Like curved blades, the flange ends fan out the air. This gives the wheel an energetic temperament.

The bicolor look of the front polished C30-DB (Diamond Black) and the trendy C30-DBC (Diamond-Black-Cupper) clearly emphasizes the sharply drawn spoke horn line. In the SR (Racing Silver) you can find yourself when understatement is the motto. The CBG variant appears in a homogeneous black gloss and is consequently kept modern.

To disturb the demonstrative aesthetics of the C30 as little as possible, the wheel bolts disappear deep into the five holes around the hub. The rim discreetly crouches behind the aerodynamic line visible on the outside and makes it clear: the C30 is all about sportiness without ostentation. The viewer will recognize a "hint of ferocity" in the two-tone models DB (Diamond Black) and DBC (Diamond Black Cupper) otherwise the proven CMS credo applies: the power of perfect design lies in calm.
CMS has taken on the technical challenge of winterising even high-end colour designs in a two-tone look with the highest and most consistent paint precision. The popular front-polished design of the C30 is one of the first choices in the CMS winter colour program.
Contact
Your contact to CMS