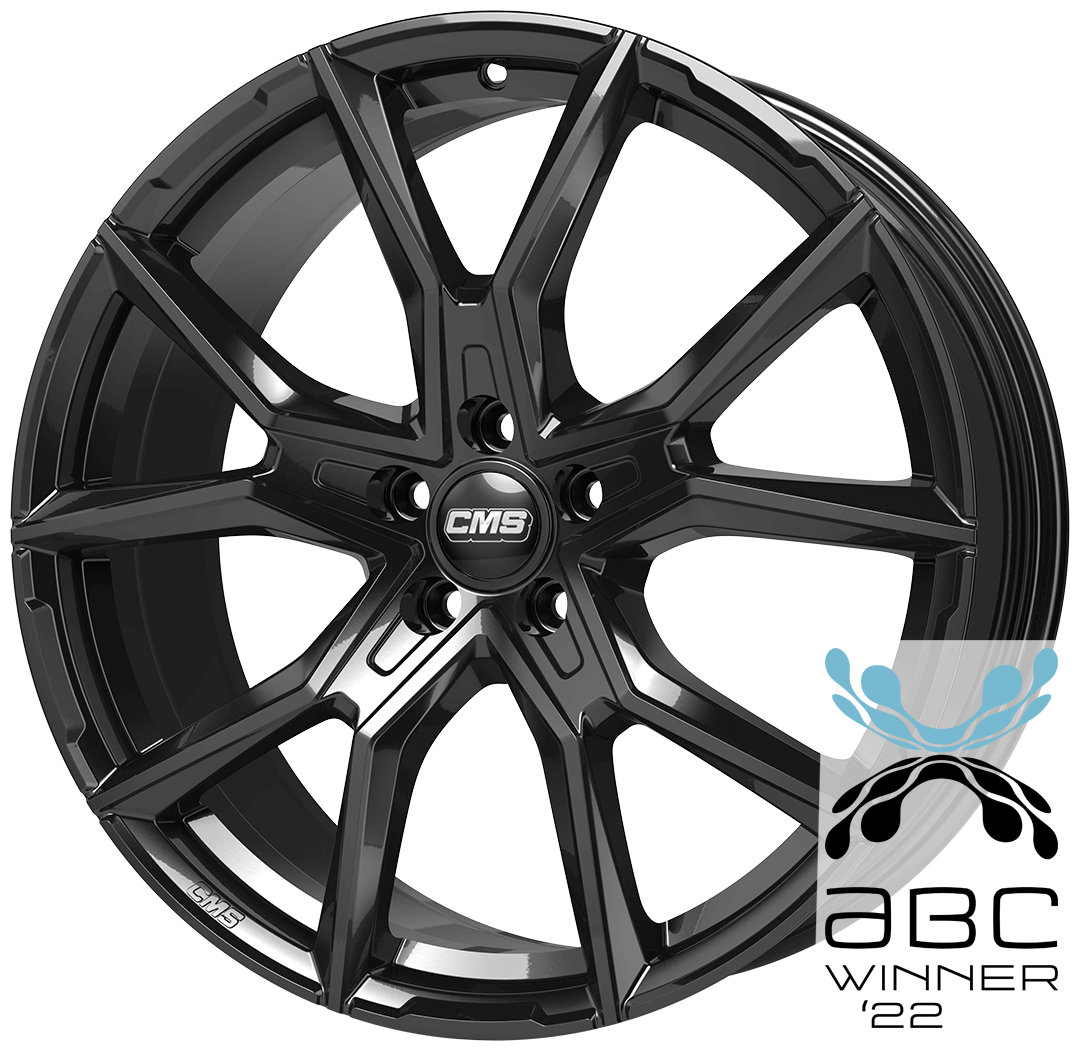 Sizes
8.0x18; 8.0x19; 8.5x20; 9.0x20
Add. Information
Design awarded wheel, suitable for winteruse

Five Y-spokes and even more revolutionary in performance!

All manufacturers of noble brake systems will thank you for this extremely airy wheel design. Their masterpieces will compete with the rim in terms of aesthetics. The rim has five Y-spokes that look like elegantly counter-rotated double spokes almost up to the bolt circle - only to bend energetically at the last moment, leaving hardly any space for the wheel bolts. Yet the C33 is only visually delicate. In terms of material quality and finish, it is as durable and robust as is obligatory and self-evident at CMS!
A noble black gloss finish is a must for a top design. If it appears sporty and aggressive on its own, it impressively refines the bodywork on the vehicle.
Contact
Your contact to CMS